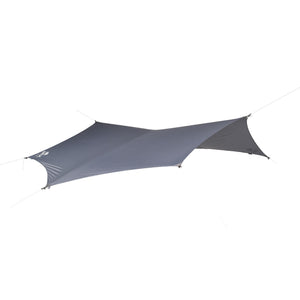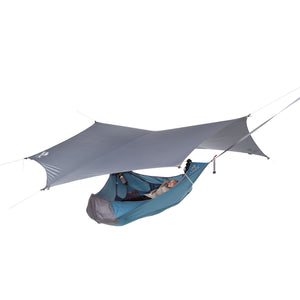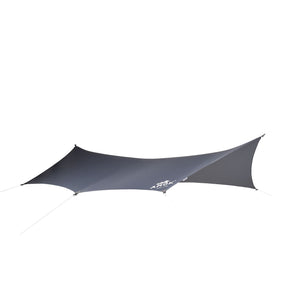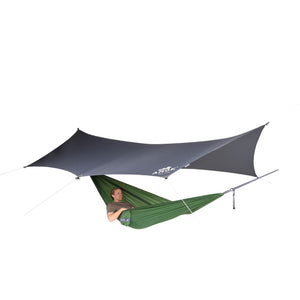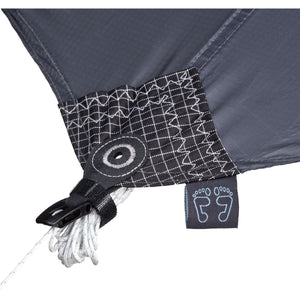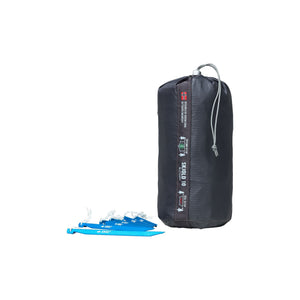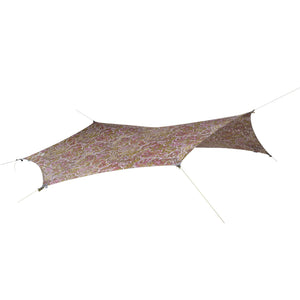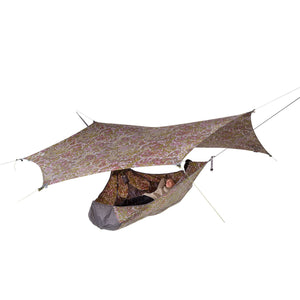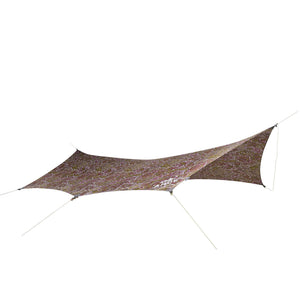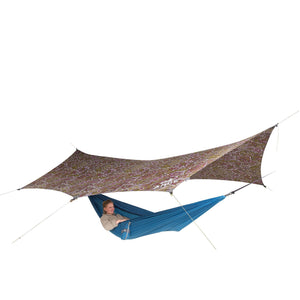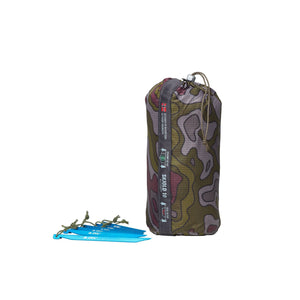 Lightweight Silicone Nylon Tarp with Guylines and Stakes
Skjold 10 is perfect for the Draumr hammocks, conventional hammocks (you simply turn the tarp 90 degrees), and for those minimalists who prefer to sleep on the ground in open air.
Our 2021 tarps are about 30% larger than last year's model to give you even better coverage.
The tarp's lightweight fabric is extremely strong for its weight, and the pliable and slippery surface has an improved ability to shed water and snow.
Skjold 10 is ready to be deployed between two trees, or set up using your trekking poles or sticks.
Reflective guylines (Dark Grey), adjusters and micro carabiners are pre-attached. Six lightweight stakes are included, all with reflective pull cords, making them easier to spot in the dark.
Skjold 10 can be rolled or stuffed into the generous stuff sack. Super easy!
Size: 380 x 300 cm
approx. 10 m² coverage
Total weight: 655 g
Includes tarp, guylines, stakes and stuff sack.
Main fabric: 40D DRS Nylon - Sil/Sil (3000 mm)
Reinforcement fabric: 210D Dominico Nylon with Dyneema RS
Reinforcement fabric (corners): Hypalon
Packed size:
11 x 21 cm (cylindrical)
Packed volume:
2,0 liter (uncompressed)